Emmett Kelly Jr Categories
Emmett Kelly Jr by Ron Lee
I Give You My Heart
Emmett Kelly Jr I Give You My Heart
A perfect gift for any special time of the year. This is a limited edition piece and a perfect edition to any clown collection.


Order Emmett Kelly Jr I Give You My Heart
Gift Guides
Made in America Gift Guide
Christmas Made in USA Gift Guide
Great Books to Read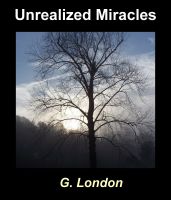 Order Unrealized Miracles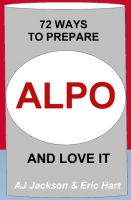 Order 72 Ways to
Prepare Alpo & Love It
Welcome to EmmettKellyJrFigurines.com
Dear Emmett Kelly Jr Clown Collectors. The Emmett Kelly Jr Figurine Line is being Discontinued. Once we sell out of the remaining Emmett Kelly Jr figurines they will be sold out forever. Shop now for your Emmett Kelly Jr Figurines while supplies last. These Figurines are all hand painted and hand cast and ship time is 7-14 business days as we do not stock inventory on these pieces. We also have a Emmett Kelly Jr Etched Glass Ornament and it is a limited edtion and only 3,000 will be made. Nearly Every Emmett Kelly Jr piece gets Free shipping as long as your order is over $100.00.
Click Here to Shop Our Complete Selection of Emmett Kelly Jr Clowns
Emmett Kelly Jr Clown Figurines by Ron Lee are made of pewter, hand painted and made in the USA. Each figurine is mounted on an onyx base and signed by the artist. Emmett Kelly Jr was born in 1923 in Dyersburg, Tennessee. Emmett is not only the world's most famous circus clown, but a beloved classic image of Americana - truly a "Living Legend".


Emmett Kelly Jr by Ron Lee
H2 No Figurine
Emmett Kelly Jr H2 No figurine features Emmett Kelly dressed as a firefighter.. Each Figurine is made in the USA.
Our Price: $129.99 Buy Now More Info



Emmett Kelly Jr by Ron Lee
For You Figurine
Emmett Kelly Jr For You Figurine features Emmett Kelly using chalk to write a special message on the sidewalk. Each Figurine is made in the USA.
Our Price: $149.99 Buy Now More Info



Emmett Kelly Jr by Ron Lee
True Love
Emmett Kelly Jr True Love Figurine features Emmett Kelly holding a heart that reads: Love Ya. Each Figurine is made in the USA.
Our Price: $114.99 Buy Now More Info



Click Here to Shop Our Complete Selection of Emmett Kelly Jr Clowns